Our friends at Tinto Fino, the premier purveyor of Spanish wine in New York City, have kindly put together a list of pairings that go great with our Spanish Suitcase products. These are just a small sampling of the incredible wines available on their site but we encourage you to consider these as an essential complement to our gourmet gifts.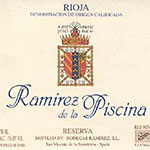 Ramírez de la Piscina Reserva
DOCa Rioja
A traditional style Rioja with cherry fruits, notes of tobacco, earth and mushroom, rounded out by American Oak notes and balanced acidity. A classic wine for a classic suitcase. Drink with: The Original Spanish Suitcase.
---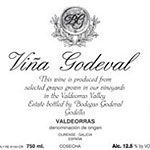 Bodegas Godeval Viña Godeval
DO Valdeorras
This elegant white is made from Godello, the rising superstar grape varietal in Spain's seafood capital, Galicia. With ripe stone fruits and fresh minerality, this pairs well with various dishes. Drink with: The Original Spanish Suitcase
---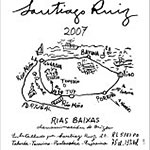 Santiago Ruíz
DO Rías Baixas
Hailing from Galicia, Spain's largest fishing port, Albariño is a natural accompaniment to seafood. Balanced, refreshing and fragrant with soft tropical fruits, this is a classic Albariño. Drink with: The Seafood Suitcase
---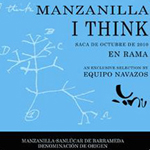 I THINK Manzanilla
DO Jerez
When in doubt, reach for a Sherry. This complex style of Manzanilla from Equipos Navazos offers a perfect balance to the briney essence of these conservas. Drink with: The Seafood Suitcase
---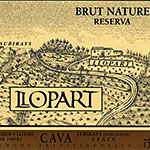 Llopart Rosado Brut Reserva
DO Cava
A classic rose Cava blend of Monastrell, Garnacha and Pinot Noir. Rich with dark berry fruits and minerals, this full-bodied wine is an excellent match for earthy, piquant vegetables. Drink with: The Vegetarian Suitcase
---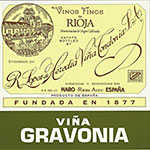 López de Heredia Viña Gravonia
DOCa Rioja
This deliciously complex wine is produced using Viura grapes and distinctive winemaking techniques. Notes of almonds, brioche and baked apples enhance inherent flavors and aromatics. Serve chilled. Drink with: The Vegetarian Suitcase
---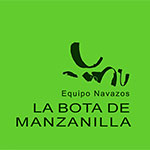 La Bota de Manzanilla No. 32 'Navazos'
Finding a wine to pair with vegetables isn't easy. When in doubt, reach for a Sherry. This complex style of Manzanilla offers the perfect balance to the earthy, pickled notes of verduras. Drink with: The Vegetarian Suitcase
---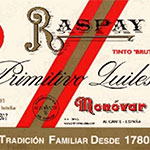 Raspay *Primitivo* Reserva
DO Alicante
The quintessential mediterranean wine, with tart cherry flavors and notes of cigar tobacco and purple flowers. A seafood paella with chorizo is a perfect muse for this lively, layered red. Drink while cooking with: The Chef Suitcase
---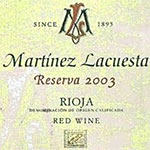 Martínez Lacuesta Reserva Barrel Fermented
DO Rioja Alta
With a kiss of oak, this has a rare earthiness not found in many wines. This round, softly-flavored white with pear fruits and hints of mushroom is a great accent to meat and seafood dishes. A perfect accessory for: The Chef Suitcase
---
Avinyó Cava Brut Nature
DO Cava
A refreshing toast to a glorious morning. Made from the first press of sustainably-farmed fruit, this regal and feminine extra dry wine has notes of green apple and a focused, tiny bubble. Drink with: The Bueno Breakfast Carry-on
---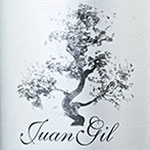 Juan Gil
DO Jumilla
Lush with dark plums, blueberries and jam. With hints of chocolate that coat the mouth, this voluptuous wine holds up to the richness and depth of chocolate. Spain's answer to a tasty Zinfandel. Drink with: La Vida Dulce Carry-on
---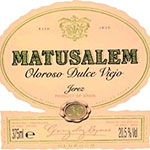 Matusalem Oloroso Dulce VORS
DO Jerez
Nothing is as decadent as 30-year-old Sherry from one of the original producers, Gonzales Byass. A dessert on its own, this complex beauty has notes of fig, hazelnut, apricots and, yes, chocolate! Drink with: La Vida Dulce Carry-on
---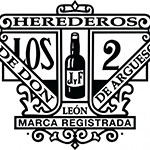 Herederos de Argüeso, S.A. San Leon Manzanilla
DO Jerez
San Leon's oceanfront winery invites sea breezes into its wines, cask-aged at least 3 years. Light floral notes, hints of brine, almond and olives. Serve icy cold to satisfy your salty cravings. Drink with: The Siesta Snack Pack
---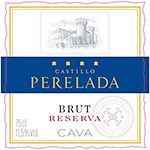 Castillo Perelada Brut Reserva
Cava's delicate fizz and dry, mineral character is the way to go when snacking. Whether enjoyed as an evening toast or with tortas over brunch, this bubbly compliments nibbles sweet and savory. Drink with: The Siesta Snack Pack
---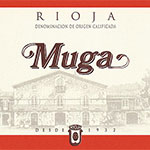 Bodegas Muga Rosado
DO Rioja Alta
Simply one of the world's best rosados at a great price. Beloved by red and white drinkers, this dry, food-friendly rosé has notes of strawberries and cream and a clean finish. A total babe. Drink with: The Bonito To Go-Go Carry-on
---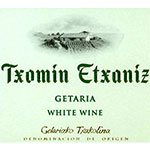 Txomin Etxaniz Txakoli
DO Bizkaiko Txakolina
Made at a family winery in Getaria, Spain's tuna capital. Tangy and bright with green apple, this subtly effervescent wine has a smack of sea salt in each sip. Enjoy in small, chilled shots. Drink with: The Bonito To Go-Go Carry-on
---